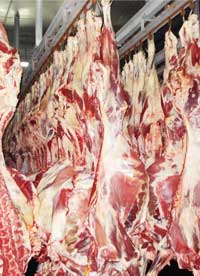 CSP International Commodities Corp. is a specialized trading house which distributes a select range of food products, ingredients and other consumer items.
Established in 1996, we started as importers/distributors of chilled and frozen meats, vegetables, food ingredients and other food-based items to support the requirements of processors, manufacturers and food service outlets.
We deal with leading producers and suppliers in Europe, US, Canada, Australia, New Zealand, Brazil and India. We act either as direct importers or agents of international suppliers to Philippine companies.
From our network of suppliers and partners around the world, we are able to source and develop far better and reasonably-priced products for various customers in the most efficient and expeditious manner possible.
Through trading partners, we have been able to promote and develop export sales of Philippine products to markets in North America, Europe and the Middle East.
Our company is a key supplier on record to some of the largest food manufacturers in the Philippines. In addition, we serve the food service sector, including quick service restaurants and fast food chains.
A recipient of various awards and citations, CSP is an active member of the Philippine Association of Meat Processors and the Agriculture and Food Suppliers Association of the Philippines.